The members of Germane's team are chosen – and choose Germane – for our ability to see into what is most important and true about our clients. We are highly intuitive, scientifically sound and systemic in our approach. We have degrees in physics, organization development and psychology. Dr. Anne Perschel, president and founder, is the lead consultant on all engagements. At the same time, we understand each leader and every organization has unique strengths and challenges, so as needed other members of the team are available to deliver what you need most.
Dr. Anne Perschel, Founder and President
Dr. Anne Perschel, president and founder of Germane Consulting, is a leadership and organizational psychologist with over 15 years experience. She is a coach, consultant and trusted adviser to leaders in national and global companies. Anne has a track record of coaching clients who are promoted for their achievements within 1-2 years and collaborating with leaders to transform their organizations. Altera Corporation, Mass Mutual, Fallon Clinic, Bay State Health, Philips Medical, CVS, and University of Massachusetts Medical Center are among her clients.
Anne also held senior management roles at two Fortune 50 companies. She has a doctorate in psychology, a master's degree in organization behavior and is a Master Executive Coach and guest lecturer with Mass School of Professional Psychology Coach Certification Program. Her articles have appeared in Global Business an Organizational Excellence; Washington Post "On Leadership;" PINK, a national women's professional magazine; Boston Herald and The Glass Hammer. She is also consulted and interviewed for articles in Business Week, China Daily, Ragan Communications, and Forbes Magazine's women's edition.
Anne is former V.P. of Programs, New England Society of Applied Psychology and served on the board of Girl Scouts of Central and Western Mass. She also served on The Boston Club's Nonprofit Committee, where she researched and developed the qualitative segment of the club's second census report on the status of Women Directors and Chief Executives in Massachusetts' Largest Nonprofit Organizations. The report will be published in April 2015.
In 2006 BusinessWeek featured the gains achieved by one of Germane's client companies. Altera Corporation hired Germane Consulting to guide culture change. Death of a Pushy Salesman"(The Corporation, July 3, 2006) tells how Altera's sales force achieved true customer intimacy and an initial 11% increase in sales. George Papa, Senior Vice-President World Wide Sales states:
"Germane Consulting has and continues to play a critical role in creating a sales culture of customer intimacy. Dr. Perschel helped us lead change by identifying and overcoming sources of resistance. She then defined and helped us develop the critical leadership competencies we needed including emotional intelligence, collaboration, inclusiveness and empowerment. Our customers now see us as key to their success, and we have an empowered sales force that delivers what customers want and need."
For more detailed information on how Germane Consulting affected this change, read the case study: Altera Corporation: Changing the Culture to Achieve a Competitive Advantage.
Working with Dr. Perschel leaders develop the insight they need to succeed over the long term. She creates increased trust, openness and on-going feedback within the system so leaders, their people, and the organization continue to learn and grow long after the consulting or coaching engagement has ended.
Germane Consulting's services include leadership assessment and coaching; confidential advice on "sticky" human and organizational issues; change management expertise; design and facilitation of customized workshops; organization assessment and problem resolution; strategic planning and  gender balance initiatives.
Nancy Heaton Lonstein, Principal Consultant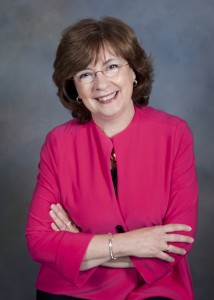 Nancy has a unique background that includes a B.A. in physics; her roles as computer programmer, senior manager at AT&T, Chief Marketing Executive; co-author of books and articles on leadership and organization development, and executive coach certification. She has successfully orchestrated organizational change both in the executive suite and as a coach-consultant. Nancy's expertise in leadership development, change management, organizational learning and strategic marketing has developed from her roles in Fortune 500 companies, strategy consulting firms, small business and non-profit organizations.
Nancy earned her Masters (Ed. M.) in organizational development at Harvard where she studied with renowned leading edge change management and leadership development experts. At the Mass School of Professional Psychology (MSPP), Nancy received her Graduate Certificate in Executive Coaching. Early in her career, she studied in Boston University's MBA program, was a computer programmer and IT Manager. Nancy has a B.A. in physics.
As an OD Consultant/ Coach, Nancy made significant contributions to the fields of leadership, organization development and strategy including intensive collaboration over twenty years with master systems therapist and interventionist, David Kantor. Together, they co-authored a chapter in Peter Senge's best-selling book, "The Fifth Discipline Fieldbook,"  and she was the co-author of "Reading the Room: Group Dynamics for Coaches and Leaders" by David Kantor (Wiley, 2012). Lonstein and Kantor's speaking engagements and papers included "Losing It: When High Stakes Situations Erode Communicative Competency", "Reading the Room and the Four Player Action System", "Sex and the CEO" and "Understanding the Model of Models."
Nancy's most recent senior management experience was as Chief Marketing Executive launching new strategic marketing programs in a highly competitive and mature consumer products arena. She became a senior manager early in her career after completing AT&T's high potential accelerated management training program, and enjoyed working as the New Technology IT Director at Wang Laboratories during their highest growth period. Nancy's roles as Computer Programmer, Managing Associate in a large consulting firm, and President of several nonprofit programs in the performing arts enhances her leadership perspective and ability to navigate different types of organizations.
Jerry Zevin, Principal Consultant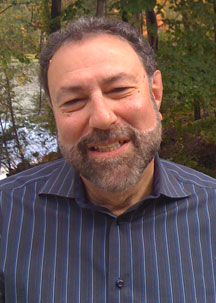 Jerry Zevin is a senior organization development consultant with over 20 years experience. He works in the profit and not-for-profit sectors, and has practiced both as an internal consultant to Fortune 100 companies and as an independent consultant. His areas of expertise include leading large systems change, organization design, team development, executive coaching, and survey design. He is highly respected for his work in building high performing and self-managing teams as part of an organization design strategy.
"Give a man a fish and you feed him for a day. Teach a man to fish and you feed him for a lifetime." Chinese Proverb
Jerry teaches clients to fish. Some might say he teaches them to design and build a better fishing rod. He creates a dual focus – increasing change management capability through action learning while collaborating with clients to design and implement strategic change initiatives. By doing so, he ensures clients' success with the current and future project. Jerry delivers business return on investment through pro-active strategies designed to pre-empt predictable crises.
Jerry enjoys working on challenging situations with concrete business goals in mind, including maximizing revenue, organization turnaround support, technology implementation, business model/strategy shift, organization redesign and international consulting. Clients enjoy Jerry for his expertise as well as his collegiality and many become life-long friends.
Jerry was the Senior Director of Organization Development at PacifiCare Health Systems and an Organization Development consultant at the former Digital Equipment Corporation. His accomplishments include
Design and implementation of a change management program to implement CRM resulting in a 30% decrease in customer phone wait times and 20% lower cost of operation.
Redesign of a manufacturing organization to incorporate self-managing teams
Implementation of complex information technology solutions with external customers – a change management approach
Increase in competitiveness and profitability of worldwide services organization in Japan, Southeast Asia, Australia, Western Europe, Canada and the U.S. Transformed organization strategies, structure and culture in response to a changing business model.
Jerry has a B.A. in Political Science from California State University, Northridge, and a M.A. in Clinical Psychology from Pepperdine University. He studied at the Gestalt Institute of New England and NTL Institute. He is a graduate of the Advanced Program in Organization Development at Columbia University and is certified in to use Myers Briggs Type Indicator and the DiSC System.
Jerry is a member National Human Resource Association, Organization Development Network, American Society for Training and Development, Human Resource Strategy Forum, and Professional Coaches and Mentors Association. He lives in Irvine, California where he enjoys time with his wife and life partner Judy, who is a psychoanalyst, and serves on the board of his synagogue. Jerry enjoys photography, collecting stamps, reading, and following professional sports with his two grown sons – Eli and Avi.
Susan Mazza, Principal Consultant
Susan has worked with leaders and their organizations for over 20 years to substantially improve the performance of their organizations and their people.
For the first 10 years of her career Susan worked successfully in many facets of Business System design, development and implementation from both the end user and IT sides of the process including requirements definition, relational database design, managing development teams, overall project management, as well as client services.
She then parlayed her unique talent for facilitating change and attaining unusually high customer satisfaction with business systems into a focus on transforming the human systems that enable the success of organizations. With her unique experience as a change agent both internally and externally and an unquenchable thirst to unlock the potential of the human spirit, she has worked successfully with people around the world in business, as well as with non-profits and in k-12 education.
Her clients include: Prudential Financial, Tyco, AT&T, Sedgwick Claims Management Services, Lucent Technologies, SMART Business Advisory and Consulting, LLC, The Morris School District, DelSano Construction Company, Heller Communications Design, and The Cloud Institute for Sustainability Education.
Susan has a B.S in Finance with an emphasis in International Business from The Pennsylvania State University and is certified to use the NetTPS Values System.