Gender Diversity
Tap into hidden and underutilized sources of talent to grow your business
Begin now
What if you could tap into unacknowledged and underutilized sources of talent to grow your business? What if there's proof that this hidden talent can increase your company's bottom line results? What if that's been proven many times over in many companies, across a variety of industries?
Because it has.
The Hidden Talent Pool of Gender Diversity
That hidden talent is comprised of smart, very smart, accomplished women. They're here in your company now. They're out there, looking for opportunities to contribute their best. They make up the majority of college graduates, and those with post college degrees. But they're being underutilized. They're also less inclined to talk about their accomplishments or raise their hands.

Why haven't companies been tapping this talent pool?
If this talent pool is so valuable and beneficial for a company, why aren't more companies hiring and promoting women? Why is there such a lack of gender balance at all levels, and especially at the top? There are several reasons:
Many companies have tried, but progress is slow because they don't know how to
Most don't know what to do and opt for point solutions, like training women
Those that know, find it difficult to lead successful change initiatives
However, some companies are succeeding. They're hiring and promoting more women. They're helping women thrive. They're inviting and maximizing the contributions of women and men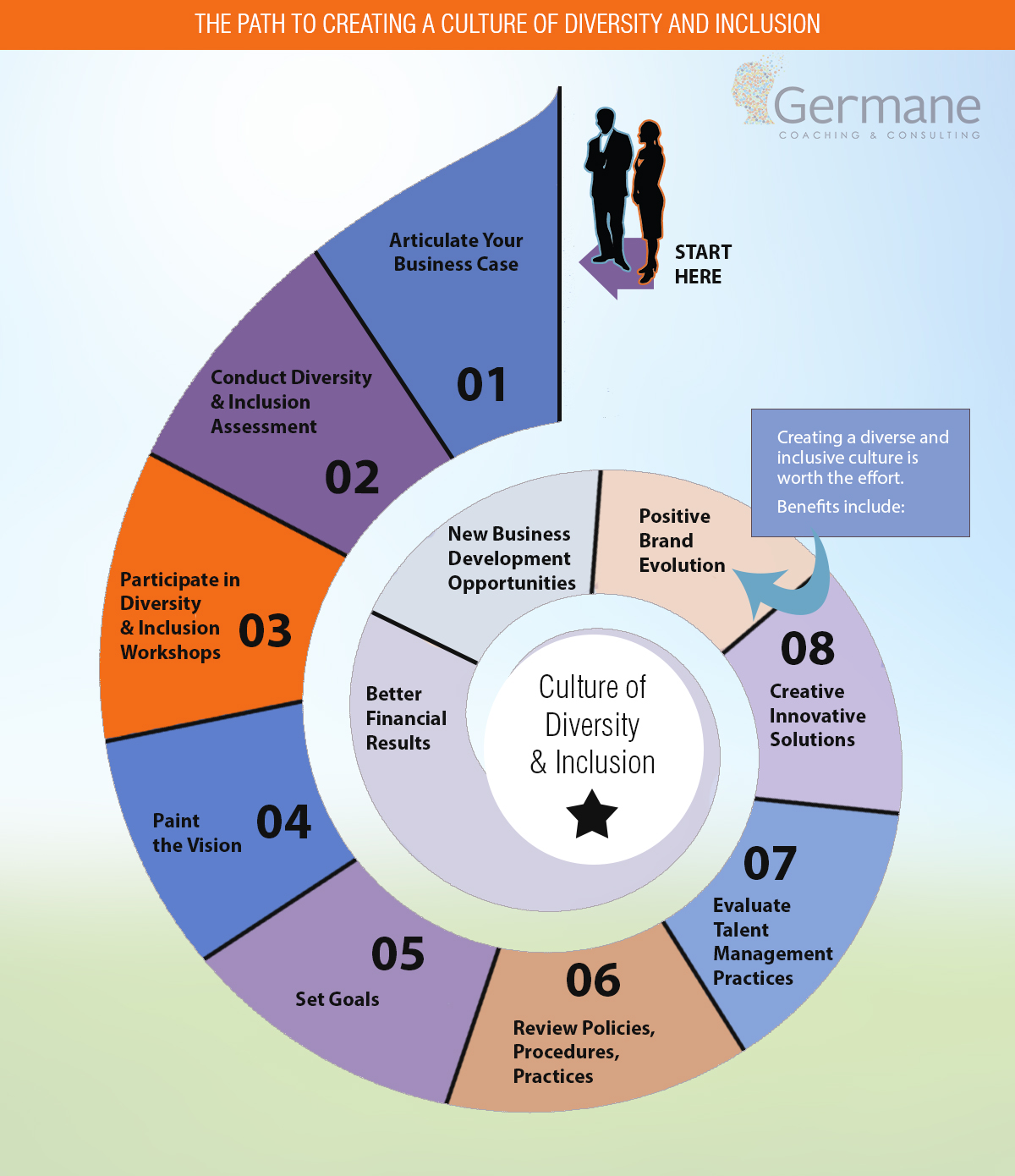 What do those companies do differently?
What do they know that others don't? They take a comprehensive approach. They create a culture in which men and women thrive, each contributing to their maximum abilities. They understand the need to address women's development differently in some ways, for a while. They become aware of where, when, how and why unconscious gender bias shows up and serves as an obstacle to the full inclusion of women. Inclusion leads to maximizing talent. Without it, women experience frequent slights that act like sandpaper, wearing them down, over time. These successful companies commit to change, and when they do everyone benefits, and so does the business.
Gender Diversity and Germane Coaching & Consulting
Germane Coaching & Consulting works with you to create a comprehensive understanding and a roadmap of what it takes to achieve gender diversity and inclusion. We begin with a picture of:
Where you are now
Where you need to be
The gaps you need to address
Then we create and implement a plan to close those gaps. Together we plan and implement changes that have a positive effect on your company's business goals.
Leadership Assessment
Find the strengths of your executives with a 360 leadership assessment.
Start Today