Dear Billy:
With the smell of spring in the air and the Augusta National just around the corner, I am enjoying the prospect of watching this year's competition in person. Perhaps we might spend a few minutes catching up as well. You will find me near front and center wearing a pink jacket.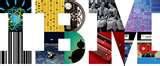 In my role as CEO of IBM, I regret to inform you that we are reducing our sponsorship by 50.8 percent. This is, not coincidentally, the percentage of women in the country's population, according to the 2010 census.
Some members of the board and the executive team pushed very hard for a complete withdrawal of sponsorship now. Out of respect for our longstanding relationship with Augusta, I decided that was too drastic a measure to take all at once and with such short notice. But it is only fair to let you IBM will most likely not be a sponsor of next year's tournament. I trust this gives you enough time to find other sponsors. If, however, the club adopts a policy of including women members, as CEO I commit that IBM will increase our support by 101.6%, double the percentage of women in the population, and I will do so with great pleasure.
Should you find yourself in a position to answer questions about IBM's decision, please feel free to reference the following:
Augusta exemplifies world class competition at it's finest and it is an opportunity for IBM to associate itself with values that form the fiber of our company.  Innovation is also critical to IBM. Innovation, simply put, combines existing ideas in new and unusual ways. To foster innovation at IBM we bring together people who think differently and who see the world in different ways. For these reasons, diversity and inclusion is one of IBM'S key strategic imperatives. We have increased the number of women in senior roles by over 500% since the 1990s. We are proud of and benefit greatly from these endeavors. So, supporting an exclusive club, particularly on such a grand and visible scale as Augusta provides, is inconsistent with who we are as a company and how we choose to be seen.
As you know, I personally have no issue with you or the other members and support your right to be in the company of men only on occasion. Believe me, there are certainly times when I relish letting my hair down, so to speak, with the girls.
I hope this year's tournament brings great weather and glory to the club. I look forward to seeing you there.
Respectfully,
Virginia Rometty,
Chief Executive Officer, International Business Machines
P.S.
Just before signing this letter I saw reference to you "lamenting the games stagnant growth" in the New York Times. Perhaps you might consider including women as a way to seed the expansion you'd like to see. If so, call me, I'd be happy to help.
From the author:
I still hold out hope that IBM's CEO, its Board of Directors, and other Augusta members who lead corporations that wave the diversity and inclusion banner, will stand together and walk their talk.