Germane Coaching & Consulting offers numerous workshops that address gender balance. Please contact us to discuss your needs.
How to Remediate Unconscious Bias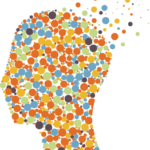 Unconscious bias affects a vast array of decisions and actions, not just those that rob people and companies from the benefits of a diverse and inclusive culture. Scientists have proven that unconscious leads us to wrong choices in life or death situations. Unconscious bias in organizations can, and has, resulted in loss of significant market share. Unconscious bias won't go away, but we can learn to be aware of, and remediate, its affects.
In the workplace, unconscious bias impacts:
Who we hire and who we don't, regardless of competence
How we evaluate people's performance, regardless of evidence
What salaries we offer to whom, regardless of qualifications
Who we mentor and sponsor, who we don't
Our ability to work effectively with different customers
How we design products/services and what products/services we offer
How effectively we market and sell those products/services
The Solution
Unconscious bias training solves these problems. It's also one of the most effective steps companies can take to create, and benefit from, a culture of diversity and inclusion. Greater awareness of unconscious bias is the foundation for thinking about and making other important changes that advance a culture of diversity and inclusion.
Awareness is the first step in solving any problem. Exposure to new ideas and experiences raise awareness.
Program Description
Germane's Unconscious Bias Workshop is fast-paced and highly interactive. Brief lecturettes and discussions provide participants the latest research on unconscious bias and new ways of thinking. Directed exercises raise people's awareness of their own unconscious bias in action. Participants leave with follow up actions to solidify learnings and behaviors that correct for unconscious bias.
People learn:
How and why our brain causes unconscious bias

What we see and what we don't
Mind bugs - what they are and how they cause mis-takes, mis-perceptions, and wrong decisions

How culture and the media contribute to unconscious bias and bad judgment
The role of social groups in unconscious bias
Research on where and how unconscious bias strikes in the workplace
How individuals and organizational systems can correct for unconscious bias

Tips
Work-arounds
Exposure
Audits, and more
Tame Your Chief Doubting Officer - Build Self Confidence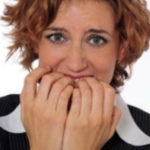 Do you have a Chief Doubting Officer (CDO) renting space inside your head? Does your CDO prevent you from speaking up, sounding self assured, being heard, taking high visibility assignments, applying for a new role, asking for a promotion?
When it comes to professional success, confidence matters as much as competence. Your more confident peers are, speaking up, gaining influence, getting visibility, raising their hands for exciting new roles, and realizing career and life success.
For you, lack of confidence gets in the way, but… You have the power to tame the voice of doubt, build your confidence muscles, and enjoy greater success. You just need to know how. In this workshop you'll:
Learn how to find a more confident self who is both real and believable
Discover how, when and why your Chief Doubting Officer showed up
Gain tips and techniques to rewire your brain for more confident thoughts and feelings
Commit to an experiment and an accountability plan to build your confidence muscles
7 Steps to Winning the Women's Market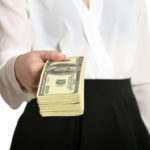 How successful is your firm at selling to, and winning business from, professional women? What do you know about how these women assess and make buying decisions? What don't you know and how is it hurting you?
In this session you:
See your firm from the perspective of professional women, one of the fastest growing market sectors
Learn what you do well and what you need to do differently to appeal to this market segment
Understand how the women's market can contribute to your firm's growth
Get the 7 step formula to win this market segment.
Other Gender Diversity Workshops
Other workshops include:
Unconscious Bias
Working Across the Gender Bridge
Work-Life Flow - Manage Your Energy, Not Your Time
 I walked into Anne Perschel's presentation just to 'wait it out' until it was time for the final speaker. I was, frankly, mesmerized by Anne's talk. The 'hook', for me, was the question, 'Who was the person that took away your confidence ?'.
Mary Streeter DeFeudis
Don't see what you're looking for? We provide customized workshops to fit your organization's needs.
Contact us today
Leadership Assessment
Find the strengths of your executives with a 360 leadership assessment.
Start Today